Permission for Screen Recording
macOS Catalina requires permission from the user for screen recording. Yam Display records the screen of a Mac and displays it on an iOS device. Please allow screen recording in  > System Preferences > Security & Privacy > Privacy and restart Yam Display.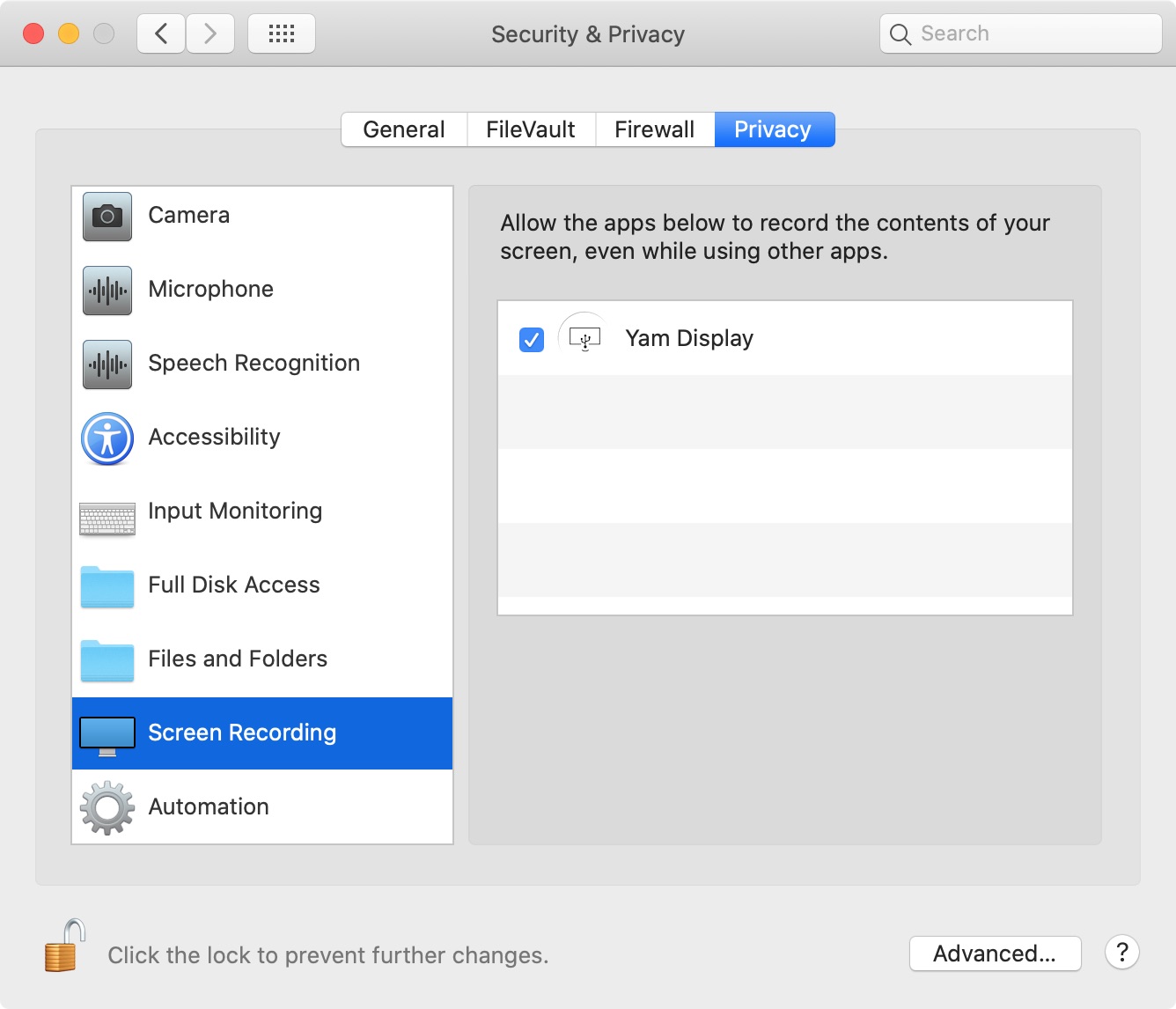 Installation of Yam Display driver and other permissions
macOS Catalina requires other permissions introduced since macOS Mojave. Please refer to Yam Display for macOS Mojave for the details.