Yam Display supports macOS Mojave (10.14)
Extending display by driver feature has been restored in macOS Mojave. Resolutions fit to iOS devices including portrait mode are available again in the new macOS. But there is a performance issue in using driver which can cause delay in response. Performance can be improved by using AirPlay® for extending display (paid version only). You can toggle using AirPlay by Preferences > Extend Display by AirPlay menu: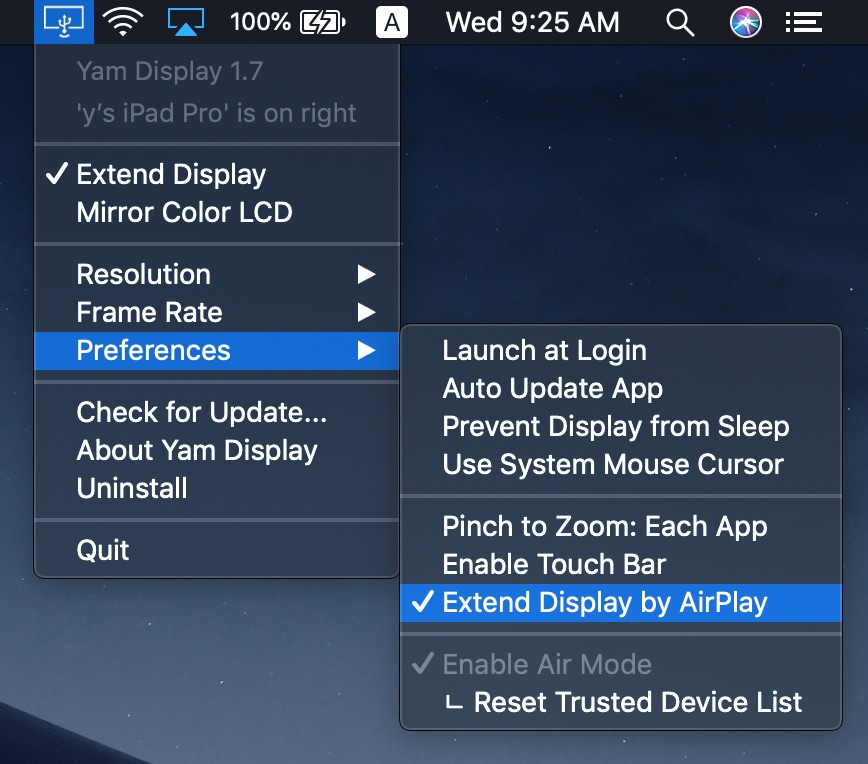 Installation of Yam Display driver
macOS Mojave requires explicit allowance for a newly installed 3rd party system extension. To complete the installation, please allow loading the extension in  > System Preferences > Security & Privacy > General and restart your Mac. The restart may take longer time than usual.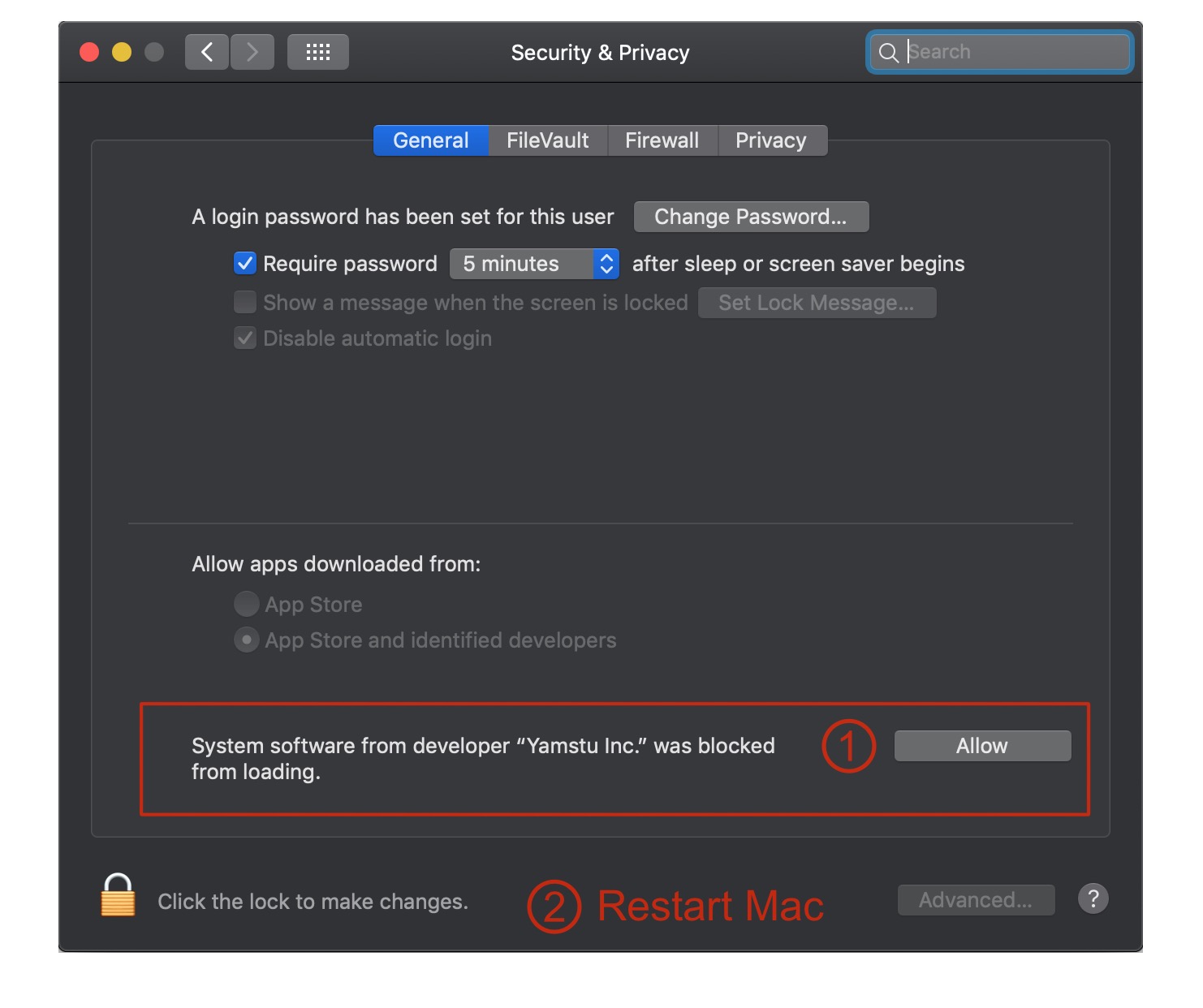 Automation for AirPlay (only for Extend Display by AirPlay)
To automate extending display by AirPlay, explicit allowances for Accessibility and Automation in  > System Preferences > Security & Privacy > Privacy are required. You can manually select AirPlay to: Yam Display by the AirPlay menu not allowing this automation.